Experienced Lawyers Assisting Victims of Workplace Discrimination
It is against both state and federal law for employers to discriminate against individuals for reasons such as age, race, national origin, sex, gender, religion, disability, pregnancy, sexual orientation, or to retaliate against them for taking part in legally protected activities. Pursuing a discrimination claim or lawsuit against your employer, however, is not always an easy task. You need someone on your side advocating for you who is familiar with this area of law and who knows and understands how to advocate for your rights both inside and outside of the courtroom.
The experienced team of discrimination attorneys at Shah Law Group understands the frustration and sense of powerlessness that often comes with discrimination in the workplace. Our legal team is committed to our clients and safeguarding their legal rights and will do everything possible to negotiate a fair settlement in your case. If that is not possible, however, we welcome the opportunity to represent you in court.
At Shah Law Group we represent clients who are the victims of many different types of workplace discrimination, including discrimination based upon age, race, national origin, sex, gender, religion, disability, pregnancy, and sexual orientation. Please give us a call to find out more about how we can assist you with your discrimination case today.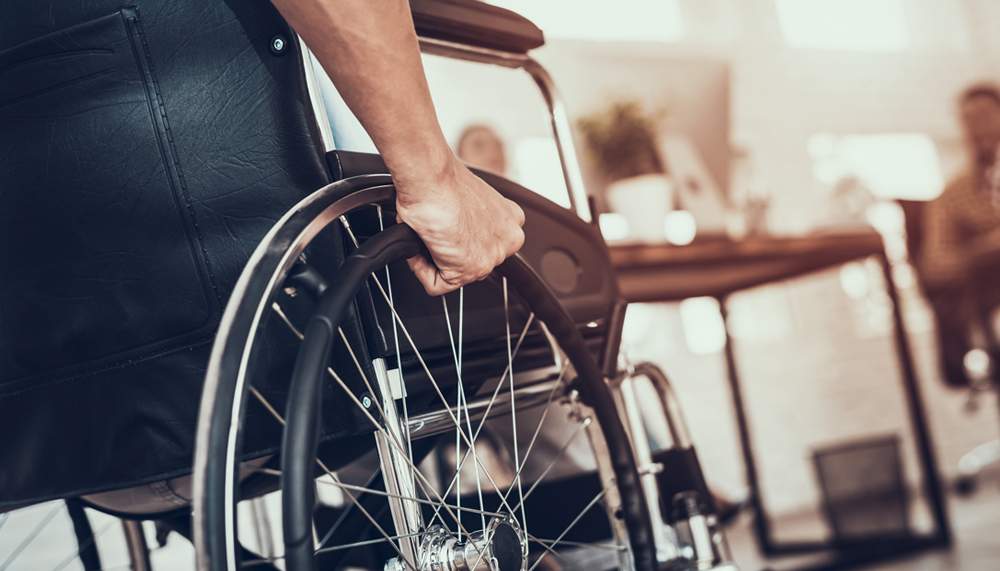 Defining Workplace Discrimination and Harassment
There are numerous laws that exist at both the state and the federal level that are in place to protect individuals from discrimination and harassment that occur in the workplace. Although not every hardship that exists in the workplace setting amounts to discrimination – at least as it is defined by state and federal statutes – these laws attempt to prohibit employers from engaging in certain actions that are founded in discrimination. Those kinds of activities include failing to promote an individual, failing to hire a certain prospective employee, or failing to protect known harassment that is being caused by supervisors or co-workers in an office setting. Some of the most common examples of illegal discrimination and harassment that occur in the workplace include the following:
Age Discrimination
Age discrimination in the workplace falls under a federal statute known as the Age Discrimination in Employment Act – abbreviated as ADEA. This statute prohibits workers who are 40 years of age and older from being discriminated against simply due to their age. Age discrimination is illegal with regard to all employment aspects, including not just hiring and termination, but also promotions, salary, training, and job assignments.
Discrimination on the Basis of Race
Employers are prohibited from discriminating against employees on the basis of their race under both state and federal law. Employers are prohibited from treating an employee of a minority group less favorably, for terminating an employee on the basis of his or her race, and from refusing to offer good promotions or job opportunities to the employee. Moreover, employers may not subject an employee who is a member of a minority group to negative treatment or harassment because he or she is a member of that group.
National Origin Discrimination
The Civil Rights Act of 1964 prohibits discrimination in the workplace that is due to an employee's national origin. Specifically, affected employees are prohibited from being treated less favorably when it comes to promotions and advanced job opportunities, and they may not be discriminated against when it comes to hiring and termination. Moreover, employers cannot allow an employee to become the subject of harassment due to his or her national origin.
Discrimination on the Basis of Sex/Gender
Like other forms of discrimination, sex/gender discrimination is made illegal under federal and state law. It is illegal to use gender as a basis for discriminating against an employee (or a prospective employee) when it comes to compensation, hiring, termination, promotions, and the way that the employee is treated while he or she is on the job. In addition, these local, state, and federal laws prohibit employers from making an employment-related decision based on gender assumptions or stereotypes. Finally, these laws prohibit an employer from retaliating against an employee who complains about sex/gender discrimination that occurs in his or her workplace.
Sexual Orientation Discrimination
State law prohibits employers from discriminating on the basis of sexual orientation. These laws encompass individuals who identify as gay, lesbian, transgendered, or bisexual. Also, pursuant to these laws, employers are prohibited from retaliating against employees in the event they oppose unlawful sexual orientation discrimination in the workplace – or if they take measures to try and rectify discrimination (or discriminatory practices) that are already in existence.
Disability Discrimination
Pursuant to the Americans with Disabilities Act, often referred to simply as the ADA, employers are not permitted to discriminate against an employee because he or she suffers from a disability. This federal law, along with many state and local laws, apply to all employment practices. Moreover, employers are prohibited from denying an otherwise qualified employee a reasonable accommodation in the workplace that would allow the employee to be able to work and successfully perform his or her job duties.
Pregnancy Discrimination
Laws are in place at all levels of government to prohibit discrimination against pregnant employees. Employers are not permitted to treat pregnant employees in a less favorable manner, refuse to hire a prospective employee simply because she is pregnant, terminate an employee just because she is pregnant, or offer the employee fewer opportunities in the workplace. These laws may also be invoked in the event an employer denies a pregnant woman access to maternity leave.
Discrimination on the Basis of Religion
Both state and federal laws provide for protection from discrimination on the basis of a person's religion. Under these laws, employers are prohibited from discriminating against an employee because he or she practices a certain religion – or practices no religion at all. Not only are employers precluded from taking adverse action in the employment setting, but they are also prohibited from harassing an employee because of his or her religious affiliation or from allowing harassment by other employees to continue. Finally, under these laws, employers must make reasonable accommodations for the religious practices of employees, such as by allowing them to wear a certain item of clothing or headdress. Employers do not have to provide such accommodations if they would create an undue hardship.
Retaliation in the Workplace
In addition to unlawful workplace discrimination, employers are prohibited from unlawfully retaliating against an employee who files a discrimination complaint – or who opposes work conditions or practices that are discriminatory. Types of unlawful retaliation can include transferring an employee, demoting him or her to an undesirable job, refusing to hire, or wrongfully terminating an employee.
Contact us Today about Your California Personal Injury or Employment Matter
Please feel free to contact any of our attorneys about your legal matter at any time. We can be reached by telephone at (714) 982-3SLG (3754), or you can contact us online for more information about how we can assist you with your Personal Injury or Employment law matter.