Experienced Personal Injury Attorneys Helping Accident Victims Recover
Large commercial vehicles like trucks and other buses are a common sight on California roadways. They fulfill an essential role in our economy, moving people and materials from place to place on a daily basis. Unfortunately, the drivers of large commercial vehicles can cause accidents just like anyone else, often with devastating results for everyone involved.
If you are injured in a motor vehicle collision involving a bus or other commercial vehicle, you have legal options available to you. In some instances, you may be able to file a claim or lawsuit against the at-fault party in order to recover for your accident-related losses. The experienced legal team of bus and commercial vehicle accident lawyers at Shah Law Group can review your case and file a claim or lawsuit against the responsible party or parties, if necessary. Call us today to schedule a consultation with an experienced lawyer.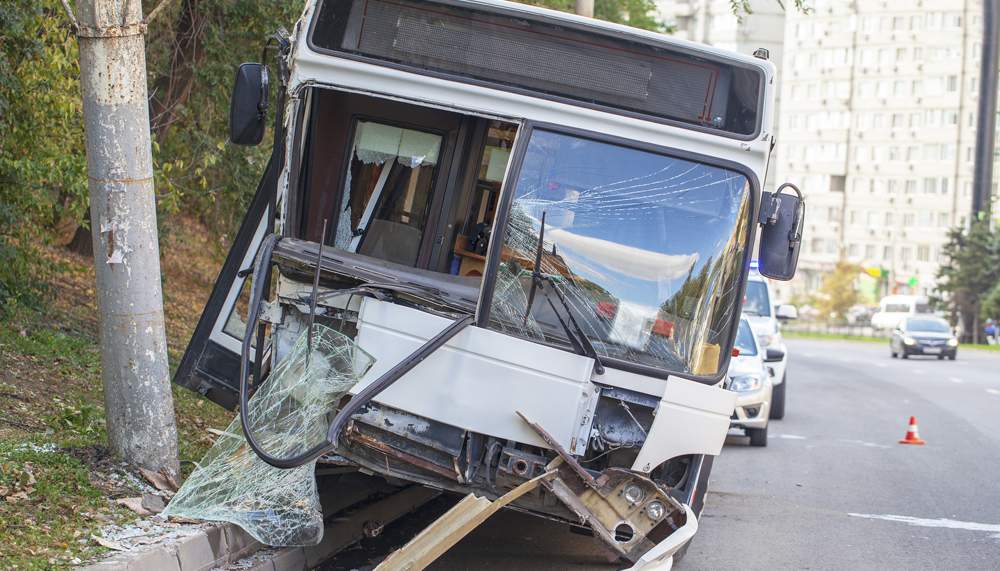 Causes of Accidents that Involve Buses and Other Commercial Vehicles
Accidents that involve buses and other commercial vehicles occur for a variety of reasons. Some of the most common causes of these accidents include the following:
Driver Negligence
Bus drivers and the operators of other commercial vehicles hold other people's lives in their hands. Consequently, they have a duty to their passengers to ensure that they are driving in a reasonable and safe manner at all times and that they are obeying all applicable traffic laws and regulations. When drivers fail in this regard, they may collide with another vehicle, resulting in a serious accident. Similar accidents can also occur if a commercial vehicle driver is under the illegal influence of alcohol or drugs at the time he or she is operating a vehicle.
Bus or Trucking Company Negligence
Bus companies and the owners of other commercial vehicles are responsible for making sure that their vehicles are properly maintained at all times and that they are kept in safe working condition. If a mechanical malfunction or other defect results in an accident in which people sustain injuries, victims may be able to make a claim against the company responsible for the vehicle's operation.
Defective Parts
Sometimes, buses, trucks, and other commercial vehicles are involved in accidents when something malfunctions. For example, when brakes, windshield wipers, vehicle lights, or other essential pieces of equipment malfunction, it can significantly increase the likelihood of a serious, injury-causing accident.
Pursuing Damages
In order to recover damages after an accident with a commercial vehicle, victims must demonstrate that the operator of the commercial vehicle or some other party acted unreasonably under the circumstances. Moreover, the accident victim must be able to demonstrate that he or she suffered injuries and that these injuries occurred because of the accident. Victims of commercial vehicle accidents may be able to recover compensation for all of the medical bills which they incurred, along with their lost wages and compensation for physical pain and suffering, as well as other damages.
Contact us Today about Your California Personal Injury or Employment Matter
Please feel free to contact any of our attorneys about your legal matter at any time. We can be reached by telephone at (714) 982-3SLG (3754), or you can contact us online for more information about how we can assist you with your Personal Injury or Employment law matter.